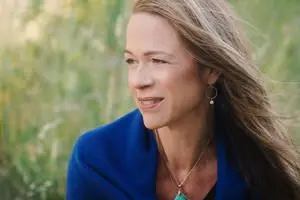 Elizabeth Reed, Ph.D. is a Clinical Psychologist who specializes in individual adult and adolescent pschotherapy, and maintains a private practice in San Francisco and Mill Valley, California.
In over twenty years of experience as a therapist and clinical psychologist, I have witnessed the remarkable ability of people to grow with life's challenges, and to ultimately experience more confidence, happiness and peace through the relational support and skills learned in therapy. I have extensive experience working with anxiety, depression, trauma, issues of shame and self-esteem, ADHD, addiction and codependency, chonic pain, and interpersonal relationship struggles.
I offer a nonjudgemental and safe setting, and work in an interactive, solution-focused manner to help you access your inner and outer resources to achieve more fulfillment in your life and relationships. In therapy, I provide support and practical feedback to help my clients effectively address personal life challenges. I integrate complementary methodologies and techniques including relational psychotherapy, somatic psychotherapy (Sensorimotor Psychotherapy and Internal Family Systems therapy), cognitive behavioral interventions, and DBT and mindfulness techniques to offer a highly personalized approach tailored to each client. With compassion and understanding, I will work with you to help you build on your inner resources and strengths and attain the personal growth that you are committed to accomplishing, as well as more balance, peace and joy in your everyday life.